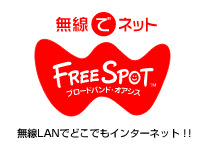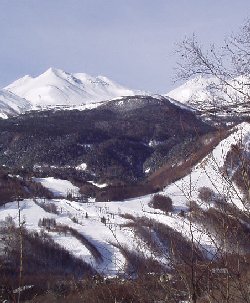 Grindelwald is beautiful Resort in Swiss Alps the Jungfrau district.
Matsumoto City and the friendship town by which the name of the flagrant mountain resort has Norikura Highland and Kamikochi
This pension is such a Swiss mood hangs.
We are waiting for everybody's visit.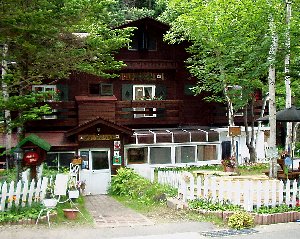 Norikura Highland Spa  Pension Grindelwald
4269-10 Azumi-suzuran Matsumoto City
Nagano Japan  zip 390-1520
TEL +81-263-93-2316 FAX +81-263-93-2925



 E-mail:contact
This pension issubscribed to FreeSpot and in the inside of the lodge, it is installing a wired LAN connector
in wireless LAN (11b/g) and the guest room.  Comfortable of being high-speed with the Net connection of
CATV-30 MB if it is possible to bring wireless compatible laptop computer (iPhone 3G/iPod-touch, too,
is possible)  It is possible to have access for free by the enjoying. (There is a public PC, too, !)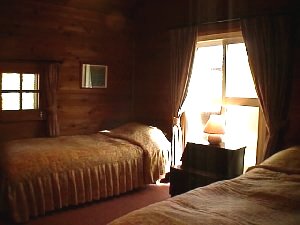 1.It has begun the reservation reception in the ski season from 9/1
 The location of 2 minutes of walking of this pension being in front of at Norikura spa & ski area
  rental ski & snowboard & lesson, too, is enriched, being bargain.
 It rose in With a lift ticket pack in the 07'-08' season.
 There are all kinds of of the one-day ticket, of the two-day ticket, a weekend pack and so on.
 The junior and senior high school students
 There is a pack, too, and it uses with the family and the group !  For more information here !
 Incidentally, it worked hard, not being in the heating bills until last season but it is the occasion,
 this ski season of the petroleum soaring.  We were capped with the heating bills of 150 yen adults, 
  100 yen of children more in one overnight stay.  We request the style to hang inconvenience on
 the customer by but for it it is possible to understand it.
  
2. This year, too, it implements to do 1 hour of rental bicycles free of charge to the guest.
  Course through in Norikura Highland of the colored leaves.

3.It installed a 80-inch screen, and a projector, 5.1ch sound in the dining room.
  It is possible to have a movie if you wish by the enjoying with the after-dinner
 (19:30-22:00) big screen.
  Also, the show of the work by the photograph group, the seminar by the laptop computer
  and so on are wide and use. It is possible to have. Ask rapidly.

4. The bath at the this pension is the natural hot spring of the log cabin spa with the sauna!
 It is possible to use, being reserved except the all reserved time.
 The more passing one in addition to the guest, too, can be used for the pension vestibule.Foot bath. 
 It established Enjoy 100 % of sources on the Norikura suzuran spa.
 Also, at the refreshment room, it is equipped with the rubdown chair, too.

Log Bath with Sauna

Guest Room