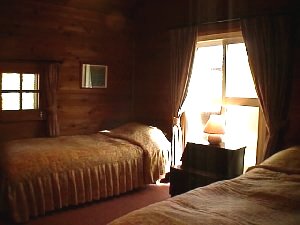 With bath and toilet 2rooms (shower toilet)
There is a one with the preparation of the towel bath towel toothbrush.
With the TV, the free LAN connector
| | | | |
| --- | --- | --- | --- |
| single use | 2per use | 3per use | 4per use |
| 11250yen | 9750yen | 9250yen | 8750yen |
| | | |
| --- | --- | --- |
| child repartition | contents of the food | rate to the adult fare |
| schoolchild upper class | same as the adult | 90% |
| schoolchild lower class | food for the child | 85% |
| Infant 1 | With the bed and the child food | 80% |
| Infant 2 | bed nothing and With the child food | 40% |
| Infant 3 | bed nothing and food nothing | 1000yen |
Out bath and toilet 3rooms
There is not a one with the preparation of the towel toothbrush.
With the TV, the free LAN connector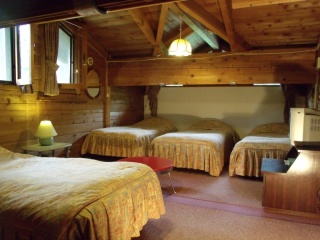 | | | | |
| --- | --- | --- | --- |
| single use | 2per use | 3per use | 4per use |
| 10250en | 8750yen | 8250yen | 7750yen |
★ The above fee is a weekday fee and in the weekend, there is premium in the summer vacation, the New Year's and so on. See
vacant room status
for more information.
★ The child food makes the one to have made an adult meal half quantity a child lunch style.
★B&B fee (with overnight stay breakfast) becomes
- 2000 yen
of adults for each.
★ There is not getting ready of the
Yukata
. Incidentally, in the more desired one, it is renting the
Samue
of the relaxation wear. (The rent fee is Reservations required because it is
200 yen on the 1st
,
300 yen to or more than 2-day

.★ in case of not being bringing such as the towel
100 yen of bath towels
| | | | |
| --- | --- | --- | --- |
| 2per use | 3per use | 4per use | 5per use |
| 8750yen | 8250yen | 7750yen | 7250yen |
Family Room 1room  (out bath and toilet)
(There is two big beams in the room).
There is not a one with the preparation of the towel toothbrush.
 With the TV, the free LAN connector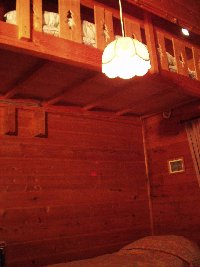 Guide with Guest room and Fee
・ The fee has two meals overnight stays and is the fee of the consumption taxes included. The adult above the junior high school student receives 150 yen spa tax per overnight stay separately.
・ We receive the heating bills of 200 yen of adults, 100 yen of children separately by one overnight stay in the ski season.
・ The following fee is a weekday fee and in the weekend, there is premium in the GW, the summer vacation, the New Year's and so on. See vacant room status for more information.
・ Payment is familiarized with cash, the VISA, MASTER. Diners. AMEX. DISCOVER.JCB and the Debit card becomes use.
 But, it is an agent, an Internet reservation site., In case of reservation via Norikura tourist information center,
 understand because it becomes the payment only of cash.
・ As for the check-in, the check out becomes 10 a.m. from 3 p.m...                 
It is a single below with the loft of the of the With bath and toilet room and Out bath and toilet room..
The loft bed that the bed rose in three and the ladder like the left photograph